Businesses with substantial shipping activities consider freight costs when posting their profit margins. While other expenses like electricity and labor might remain pretty constant, freight shipping costs can fluctuate from period to period. This can reduce your profit margin and also affect quality service delivery.
Therefore, it's crucial to find ways to keep the freight costs at a minimum to ensure reasonable margins. You can initiate ways to reduce these costs by actively following a few practices. For example, you can use freight systems and tools like load boards to help you find the correct carrier that fits your operational parameters. Such systems can help you find backhaul carriers, especially if you have a one-off shipment, who can give you a lower-than-normal rate.
Apart from load boards, the following points can help lower the freight shipping costs for your business:
1. Take Note Of Peak And Off-Peak Days
Carriers tend to price their rates higher with more traffic and shipping requests. Therefore, you should consider scheduling your shipping on less busy days. Of course, this can depend on your product type. For example, perishable consumer goods may have a small shipping window due to their shelf-life.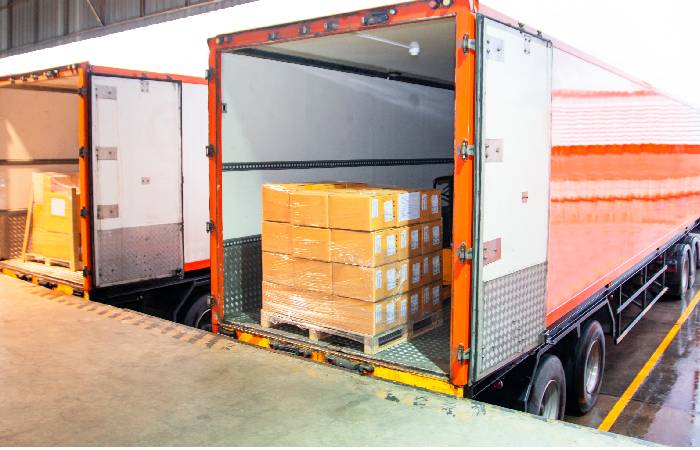 However, if you deal with non-perishables, like computer products, you can pick an off-peak day for your shipping. For instance, Thursday would mostly be peak shipping days as traders want to shelf their products on Friday to be ready for the weekend. Thus, in this scenario, you can opt to schedule Friday for your shipping as this allows you more carrier options, hence more room for rate negotiation.
2. Develop And Build Relationships With A Carrier
There are several shipping carriers in the market today. As such, you have the option to select one that can get you better shipping rates. Yet this can also mean you'll move from one carrier to another every time you review contracts. So, if you use annual contracts, you'll be on the hunt every year for another one that can give you better rates. This carrier-hopping move can prove costly as you have to re-strategize your shipping goals each year.
If you enter into a long-term contract with one carrier, you develop transport management strategies with them. Sometimes, such a strategy can cushion you against rate fluctuations. Moreover, your carrier can gain other customers around you for efficiency, which can get to you in terms of discounts and backhauls.
It's important to note that long-term contracts allow you to enjoy a constant rate for the contract's duration. Additionally, your carrier can ensure you get quality services. They can also prioritize your business when the market capacity is tight. With this, you'll get your shipments on schedule at the usual rate when prevailing short-term rates are higher due to less carrier availability.
3. Familiarize Yourself With Your Shipping Options
You can use ground, water, or air to ship your consignments according to your location. Although it's faster to use international air shipping, this option can be costly. On the other hand, ocean shipping is cheaper, but you'll need enough lead times. Meanwhile, ground shipping allows you to use road or rail, with rail as a cheaper choice. In the end, you should know which shipping option to use and at what moment. There are even times you can use two or more shipping options to improve your delivery times and lower costs.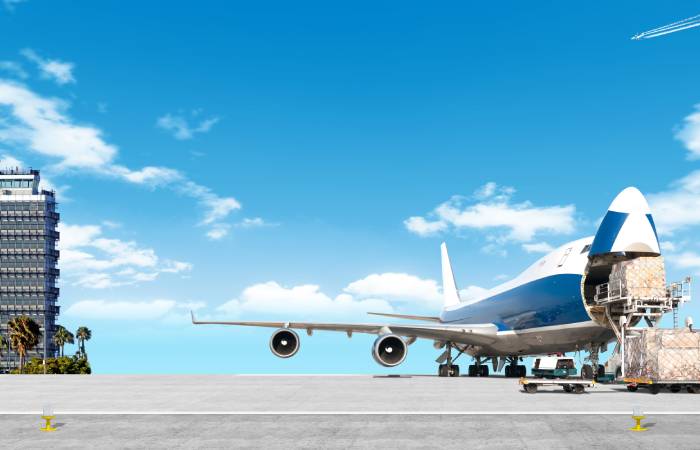 You can also consider outsourcing your shipping needs to a third party. Third-party transportation companies can offer you fast and reliable services at lower rates. You may only need to ensure to vet available companies to get one that meets your needs and can deliver at a specified time.
4. Practice Consolidation
If you have small shipments, you can find a retail consolidation program near you. This helps reduce shipping costs by combining several less than container load shipments into one bulk freight. Hence, you share the shipment cost with others. You may check with your local chamber of commerce for available consolidation programs in your location.
5. Consider Quantity Over Frequency
If your carrier rates their charges per trip, it would be more reasonable to have one bulk shipment instead of two or more small ones. You may encourage your customers who make weekly or daily purchases to buy in bulk but monthly. You can also incentivize them to promote bulk purchases.
When you can ship more products in one haul, you reduce your freight shipping costs by a reasonable margin. To help encourage your customers to bulk-buy, you can put a cutoff date on free shipping. With such an incentive, you can realize productive shipping costs, and you'll spend less while shipping more.
Conclusion
Your business doesn't have to incur colossal freight shipping costs in your transactions. To help you lower these costs, you need to challenge the normal and explore available options. The tips discussed here can provide a guideline as you work on reducing your freight shipping costs and achieving a better profit margin.