Are you a mountain person or like to laze around on the beach? Well, whatever is it that calls you frequently, we have something that will make your travelling experience even more enjoyable, smooth and stylish!
Meet your new companion for all your travels – Smartwatches! From music to maps to giving access to instant notifications on your wrist, a smartwatch can be really useful on a trip. It's fitness tracking features help you be on the top of your health; for we all tend to overeat when on vacation! You can even set up reminders to not miss out on a beautiful sunset!
Well, if all of this is making you already miss a vacation then we will not take much of your time explaining why you need a smartwatch. Rather, let's take you through a list of the best smartwatches that you can take along on your next trip:
boAt Watch Flash
Bold and beautiful, this smartwatch is perfect for treks, safaris, beaches or any other place that you are willing to go to!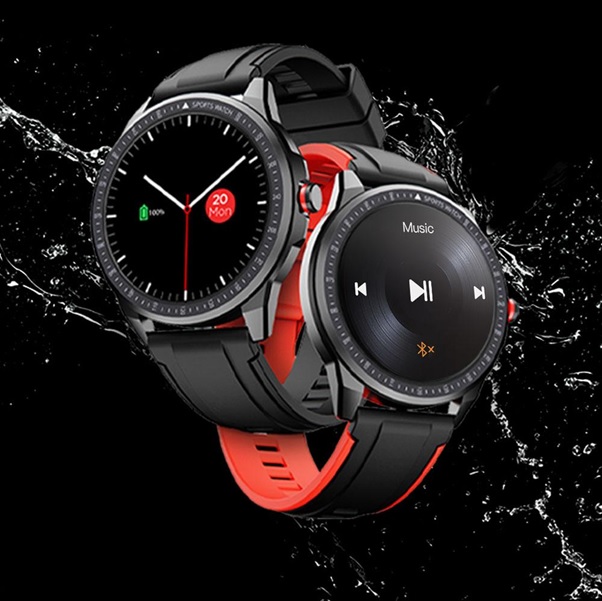 It features a 1.3" TFT color screen which can be woken up with a wake gesture! We know your hands could be full with all the luggage! Control your favorite tunes from your wrist and stay connected to the outside world as your smartwatch will notify you whenever someone calls or sends you a message! This smartwatch also gives you weather forecasts so that you can plan your day's itinerary accordingly! The GPS sensor in the watch ensures that you don't lose your way and the health tracking features ensure that you don't outdo yourself while trying to reach there!
It's fitness tracking modes include activities like spinning bike, Cricket, Hiking, Swimming, Open swimming, Yoga, Rowing machine and so on! You can even set yourself a goal to walk 10,000 steps in Goa or 20,000 up the hills of Manali. It will give you goal reaching reminders and keep you motivated to achieve them!
The fact that it's 5ATM certified, feel free to take up any challenge and explore your destination completely (even if part of it's under the water)!
It can last up to 7-10 days without any charge and has a standby time of 3 days – so leave behind your worries and pack your bags already to your favorite destination!
Noise Colorfit Pro 3
It doesn't matter where you are headed next, just take this smart fitness watch on your next adventure as it's definitely made for it!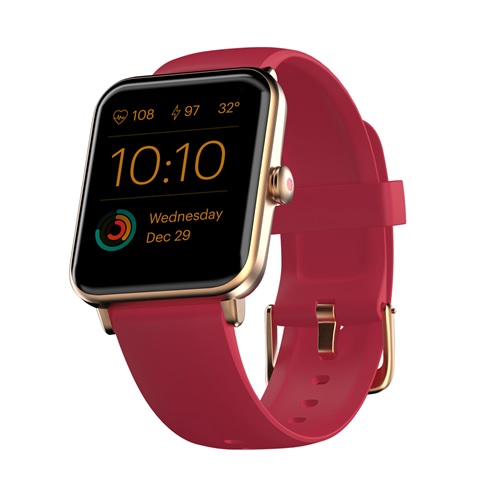 It features an industry leading TruView 1.5' TFT touch screen display that adds vivid colors to all the visuals. With this on your wrist track your heart and oxygen levels on the go as it monitors your heart 24*7! You will instantly get to know about your maximum and minimum heart rate and also get alerts when it exceeds the limit.
The 14 dedicated sports modes which include cycling, running, swimming and hiking allow you to track your fitness. You can even share your achievements with your friends and make them jealous of your accomplishments! Apart from the fitness activity trackers, there is a special mode to facilitate breathing exercise which can be perfect to meditate on a hill top or on a beach side!
Speaking of beaches, you would be glad to know that it is 5ATM certified! It is not only splash proof but also dive proof. So simply dive in and let the smartwatch track your workout. It's 210 mAh battery can last up to 10days!
Fire-Boltt Full Touch Smart Watch
Perfect for those who love taking a break (but not from your health routine)! Aesthetically designed, this smartwatch features a 1.4" color display with a resolution of 240*240 pixels.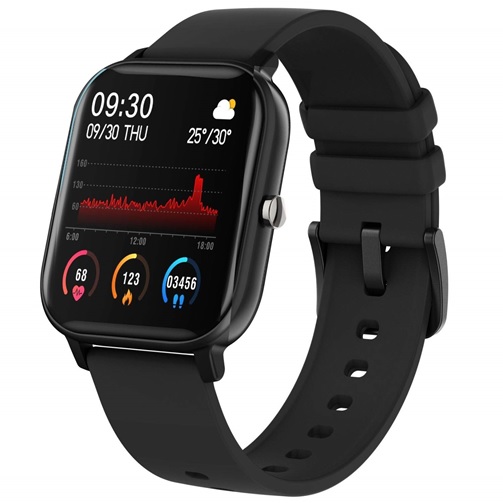 Stay on the top of your health even when you are away from your home! It gives you an account of your steps taken, distance covered and calories burned. The optical heart sensors on this smart fitness watch monitor your heart and you can also keep a track of your SPO2 levels while you are chilling away from your home!
It has 9 sports modes, including the standard walking, running and cycling, as well as climbing, workouts and yoga but yes no travel heavy modes like hiking or climbing! And for all the lovely women, we understand how getting your periods on a trip can be a mood spoiler, you can count on your smartwatch to predict your next date and you can plan accordingly!
However it is only IPX7 water resistance which can be a little problematic if you end up entering a pool with your watch still on your wrist!
GOQii Vital 3.0
On a vacation or not – you take your fitness seriously!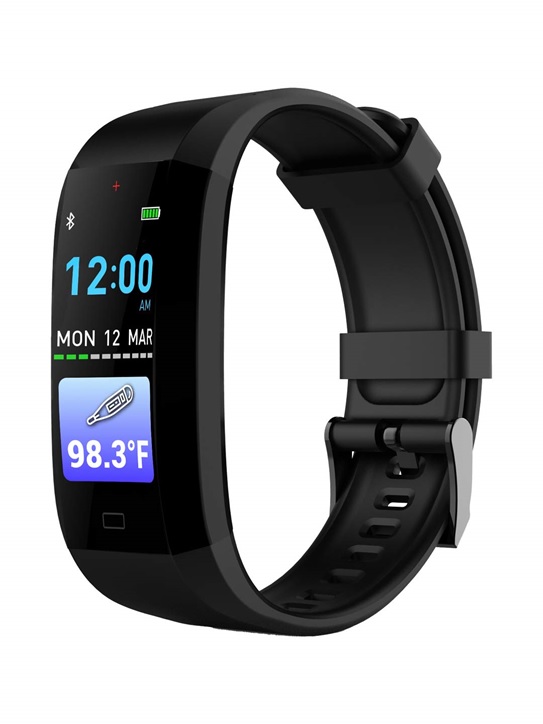 Well, with this smart fitness watch on your wrist, don't miss out on any of your daily goals! It is capable of tracking all-day activities such as steps, distance, and calories burned. It measures your body temperature, blood pressure and monitors your heart 24*7!
It's multiple exercise modes help you be on the top of your health. And the inactivity mode gives out reminders to take a few steps if you have been sedentary for a very long time!
With this, there's no need to take your phone out of your pocket to know who is calling. Simply lift your wrist to check incoming calls and preview messages on your smartwatch!You would be glad to know that this smart fitness watch is approved as a registered medical device by Central Drugs and Standard Control Organization (CDSCO) and is certified under 3 grades by International Organization for Standardization (ISO)!

Soundpeats Watch
Equipped with a 1.4-inch color touch screen and 5 customizable watch faces, this smartwatch will instantly raise your style quotient while you embark on a journey to your favorite destination! The adjustable wristband of this light-weight watch is comfortable on the skin!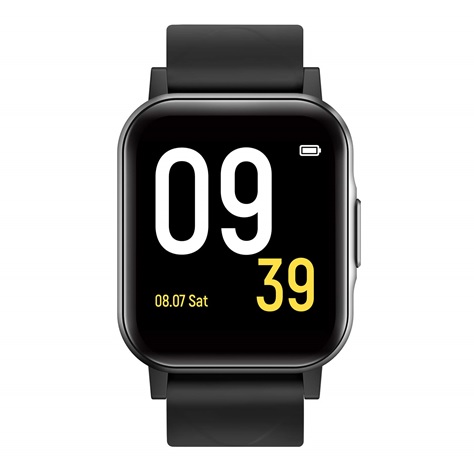 Get to know who's calling or have access to all SMSs and social media notifications as you can easily connect this with your smartphone and never feel disconnected from the world while you are trekking to a mountain top with loads of stuff in your hands!
Speaking of health benefits, this smart fitness watch accurately records your steps, distance walked, calories burned and heart rate while sitting at your wrist comfortably! It supports 12 sport modes: jogging/ fast walking/ biking/ climbing/ spinning/ yoga/ indoor running/ integrated training/ gymnastics/ basketball/ football/ rowing which allow you to track your activities!
Well, we hope that this list was helpful and you are already made up your mind! Happy travelling!