Wolf & Badger Is New Favorite Website for Holiday Shopping
WolfandBadger like the true pronunciation of the term vermeil (vurrr-may) or numerous shortcuts on Microsoft Excel, comes into the list of beautiful things I regret not discovering years ago. Wolf & Badger was founded in 2010 by brothers George and Henry Graham as a website to link consumers with independent designers. It has now expanded to include over 1,000 designers from 56 countries. In the last four years, the brand has opened a beautiful three-story flagship in London and a New York branch.
The fact that WolfandBadger exclusively sells ethical labels and is honest in presenting what makes each company sustainable is even more impressive—and why I'm excited to conduct the majority of my holiday shopping on their painstakingly chosen site. Shoppers may narrow searches by picking sustainability statuses, just like they do by price range and colour. (Just a few examples are happy workers, non-toxic colours, cruelty-free, and vegan.) Each designer has a profile with confirmed ethical features marked with symbols, similar to how restaurants mark gluten-free items on their menus. In October, the platform dedicated an entire section of its site to Independent Black Designers, demonstrating its commitment to promoting BIPOC-owned firms.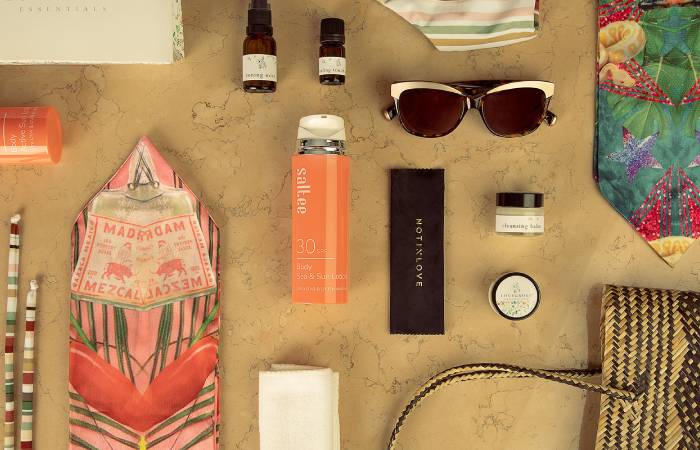 Given the devastating blow that COVID-19 has struck to small companies and artists throughout the world, learning of this platform's existence has seemed like a saving grace. Wolf & Badger is a way to support small companies from your sofa, phone, or bathroom, for anybody else who misses travelling and the delight of finding tiny products by chance (or simply wants to support small businesses). Supporting creatives and small companies has never been more vital, therefore I've compiled a list of some of my favourite brands on Wolf & Badger.
Yaa Yaa London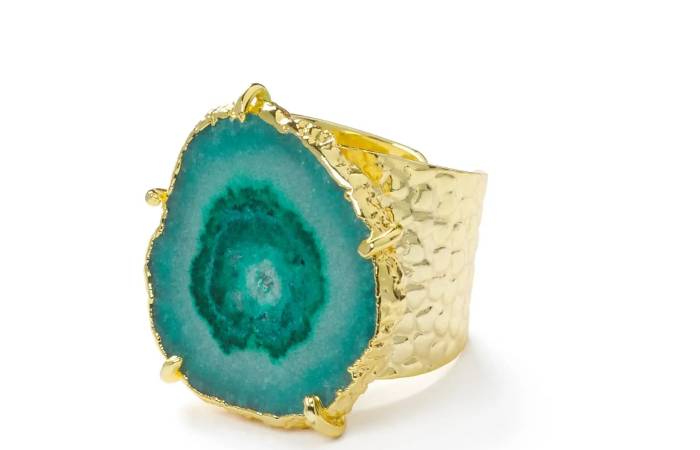 On Wolf & Badger, there's never a shortage of Indie-inspired jewellery to covet. Yaa Yaa London is a brand of drool-worthy semi-precious gemstone jewellery that is vibrant and colourful. Earrings, necklaces, cuffs, and other accessories are available, but it's the cocktail rings that stand out. (If you're not sure about a loved one's size, most rings can be adjusted, making them a particularly practical present.) The line was created and is maintained by Yvonne Asare, a former legal PA.
Caribbean Craft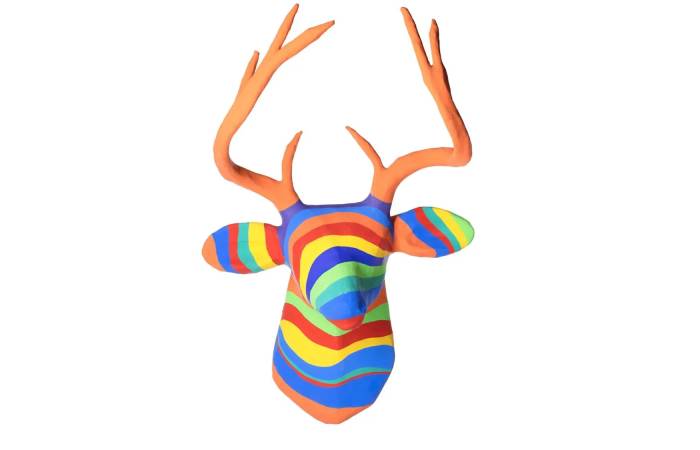 Caribbean Craft emanates colour in its paper maché sculptures and commitment to social responsibility, with an aim to assist Haitian artists and empower Haitian women. The company, which is run by Magalie Noel Dresse, provides fair pay, health and accident insurance, a pension scheme, and interest-free loans to Haitian artists in times of crisis.
Caribbean Craft supports its employees in a variety of ways, but one that stands out is how, in 2010, they teamed with World Vision to teach and provide 3 months of work to 1,300 craftsmen recruited from 16 refugee camps surrounding Port-au-Prince. Oprah Winfrey, Hillary Clinton, and Conan O'Brien are just a few of the celebrities that have visited Caribbean Craft's Haiti studio.
The Tartan Blanket Co.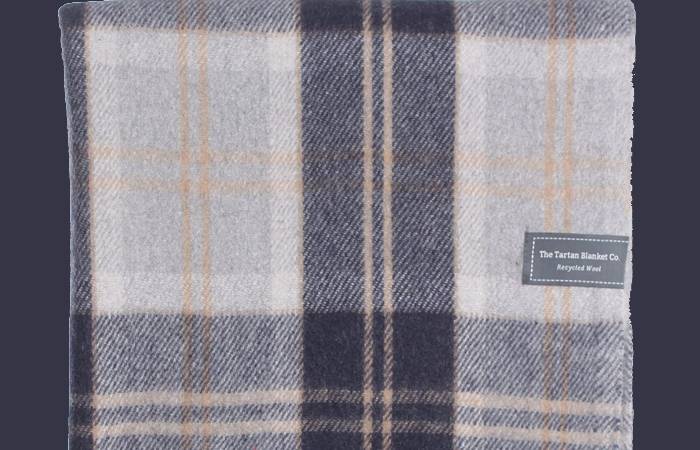 The Tartan Blanket Co. was founded by co-founders and co-parents Emma and Furgus Macdonald and is inspired by Scottish customs. The Colsie Collection, for example, is inspired by the old Scot term for cosy, which denotes finding comfort and warmth in life's basic pleasures. The Tartan Blanket Co. employs recycled materials and began its 1 percent for the planet, 1 percent for the people pledge earlier this year, in which 2 percent of all proceeds will go toward helping to safeguard the environment and aiding those in need.
Nappa Dori
Nappa Dori, a leather products business founded by Gautam Sinha in Delhi, has amassed a worldwide following. Even a shop has opened in London. Nappa Dori's works are influenced by simplicity and meticulous craftsmanship, for those who are unfamiliar. Leather purses and DIY kits are among the brand's most sought-after items. From 2020, the latter will allow loved ones to have a close look at the brand and enjoy a quick diversion.
And Jacob
And Jacob is a designer based in Mexico City who focuses on crafts influenced by Mexican culture and an ideal atmosphere where objects and space dwell in harmony. The firm is dedicated to assisting the artisan families that work with founders Jadoco Muoz and Alexander Brucilovsky, and their designs are typically crafted by hand.
Atelier Yto
Each ingredient in Atelier Yto's clean, vegan skincare and haircare line comes from Morocco's Atlas Mountains and is ancient, rare, and 100 percent natural. Ecocert, USDA, and fair trade groups have all certified the brand's cold-pressed oils. The bulk of Atelier Yto's products are multipurpose, but hero items focus on moisture for the face, eyes, body, hair, and beard.
Komodo
Komodo, a womenswear and menswear line founded in 1988, was decades ahead of its time when it came to sustainability, prioritising openness in their materials (all of which are organic, by the way) and guaranteeing that all factory employees are given decent living wages from the start. Over the years, the UK-based firm has sponsored several causes and organisations. To name a few, the company has worked with the East Bali Poverty Project, the Sunrise Orphanage in Kathmundo, and the Sumatran Orangutan Society to promote awareness and cash for reforestation in East Bali.
Candle Brands: Little Karma Co., Cancelled Plans, Chelsea Candle + Festina Lente Home
Editor's note: Choosing a favourite candle line from Wolf & Badger's site is difficult because there are so many fantastic ones. Little Karma Co. is releasing a trio of its famous Post Dinner Nap candles with packaging that says Up Yours Corona for a spicier mood (in terms of aroma and aesthetics). The brand will donate £1 to Mind, a mental health charity, for every individual candle sold.
Fans of bougie candles will adore Milan-based business Festina Lente Home's offerings, particularly the CASA candle. With a white musk base, think lemon blooms and white rose. Chelsea Candle's Sea Salt and Woodage candle is very beautiful if you want something with less aroma. (I've been burning this for the past several weeks with my partner, and I've already purchased another to have chevalier.) Cancelled Plans, a Seattle-based candle company, is another visually and sensually attractive option, and its creatively labelled candles (such as 'French Exit' or 'Social Anxiety') make for safe gift options.
Laetly
Laetly is a unisex accessories business that was founded by New York friends Joe Losardo, Vanessa Bailey, and Michael Castellano. Turn to the brand's scarves if you're looking for a timeless, luxe-feeling present under $100. They're produced with 100 percent extra fine Italian Merino wool and knitted in NYC using zero-waste methods.
Seyahan
Seyahan is a Turkish-inspired jewellery line with a tiny boutique location in Charleston, South Carolina, founded by couple Laura Parker and Matthias Weimer. Laura and Matthias' passion for Anatolian jewellery traditions is shown not just in their work but also in their relationship. (After their Turkish instructor introduced them, the two met while both lived in Istanbul.) In addition to working with women-owned shops in Turkey, the pair distributes half of the revenue from their Charleston Love bracelet (available on Seyahan's website) to One80 Place, a local nonprofit that helps the city's homeless.