Hiring employees to match specific positions and job descriptions can often prove to be more overwhelming than straightforward. Many would-be employees are looking for jobs, but not all of them will surely match the job they have to do. After a tedious and stringent process of selecting and hiring new members of the team, the job of the human resources department hasn't ended yet. There's that next, all-important step of onboarding.
In contrast to the hiring process, where the team is still selecting from among potential employees to make it to the team, in onboarding, there are already new hires. It refers to that process of assisting the new employees as they get themselves familiar with their new job, position, and even the company culture as a whole. The goal is to make those new hires feel at ease and welcome new employees in the warmest way possible so their transition to your company won't be difficult.
To stay updated with the latest, it pays to be familiar with these three employee onboarding trends for 2022.
Have Them Fill Out Less Paperwork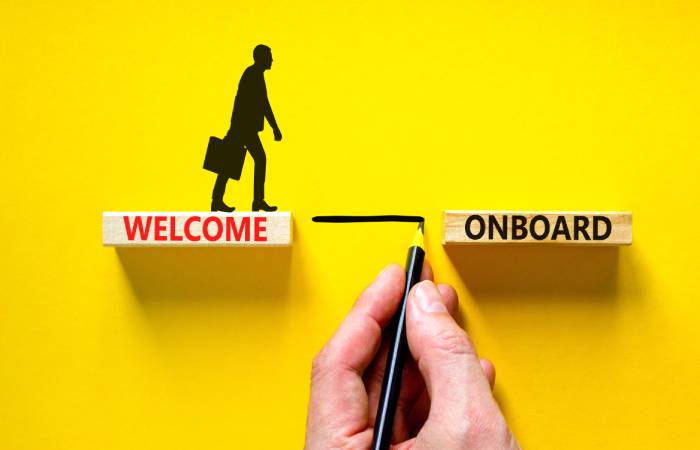 One of the most overwhelming things a new hire has to face is being given so many forms to fill out. Let's face it, no one wants to go through that anxiety of facing their first days at work while also getting stressed out with the pile of forms the HR department now asks them to write.
If it's been too long since you last evaluated your onboarding forms, now's a good time to go through such. Perhaps there are questions or matters you've previously asked new hires that now have proven to be unnecessary or too personal. Only ask for information that's needed for company files in relation to their job.
Better yet, opt for an automated process of onboarding documentation. With one, the new hire will only have to fill out one form, as every department head who needs a copy of it can easily obtain one from the unified app or software where those are saved. These give new hires more confidence in completing those forms at their convenience while encouraging a better one-on-one learning opportunity from the HR team during those first few days of work.
Prioritize A Good Pre-Boarding Experience
Good onboarding doesn't just happen in the onboarding process per se. Rather, it should also go as far as to include the pre-boarding phase. Those two should go hand-in-hand to prevent and remedy a high employee turnover rate.
By pre-boarding, it refers to that crucial time window between accepting the job offer and deciding on whether or not to join the team.
What seals the deal is showing those potential new hires as early as pre-boarding that the company culture is indeed one where their skills, talent, and aspirations can be given room to prosper.
With that, here are some ways to chart a better pre-boarding experience:
Start the data collection process before day one. Once the new hire accepts the job offer, don't delay the data collection process. You have to start this as early as possible to help lessen their nerves and anxiety during that first day. Thus, apply this strategy whether you're already using an automated documentation system or still in the process of adapting one for your company.
Map out clear directives as to what happens after the acceptance process. It helps confirm that the new employee is indeed accepted, and it lessens confusion on their part as to what their next step is. It can significantly improve the onboarding process when they walk into your company during that first day feeling more confident now that they know what it is they have to do.
Show That You Value Employee's Mental Health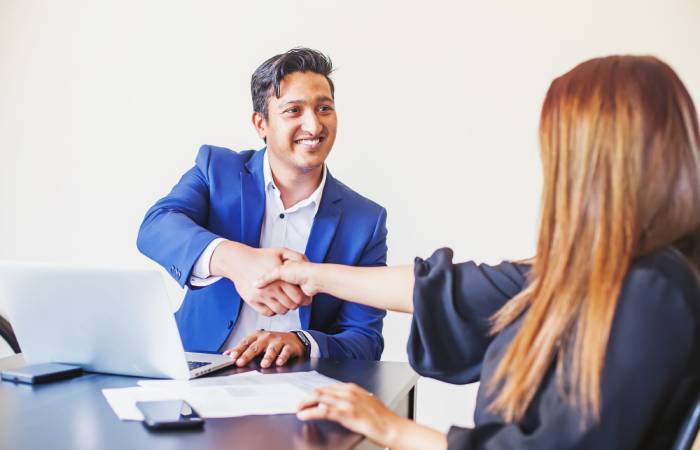 More than being paid well, employees of today want to be certain that they'll be working for a company that actually values their mental health. No one wants to go to work every day feeling like the workplace is a toxic one, virtual or not.
Your company can actually get more new hires excited to be a part of the team when you show that it's a workplace with a culture that promotes good employee wellness and work-life balance. Just imagine how bad of a first impression you'll make when, during that first day of an employee, they see that a majority of their co-workers are burnt out, working until late in the evening.
It's normal to feel anxious about a new job. You can help lessen that, however, by giving warmth and positivity during each step of the adjustment process by the employee.
Conclusion
The employment industry today is moving at a very fast pace. Workers come and go, and finding the right ones to make it to the team can often be overwhelming. And without good onboarding strategies, potential new hires may have already found a home in another company. Or, soon after hiring, your company may notice quite a high turnover rate. Because those aren't healthy for the success of an organization, it's then necessary to keep up with the latest in employee onboarding. Even the most settled of all companies can surely use a few changes, some of which you can start with the strategies above.